Marshall 30th Anniversary Half Stack with Blue Tolex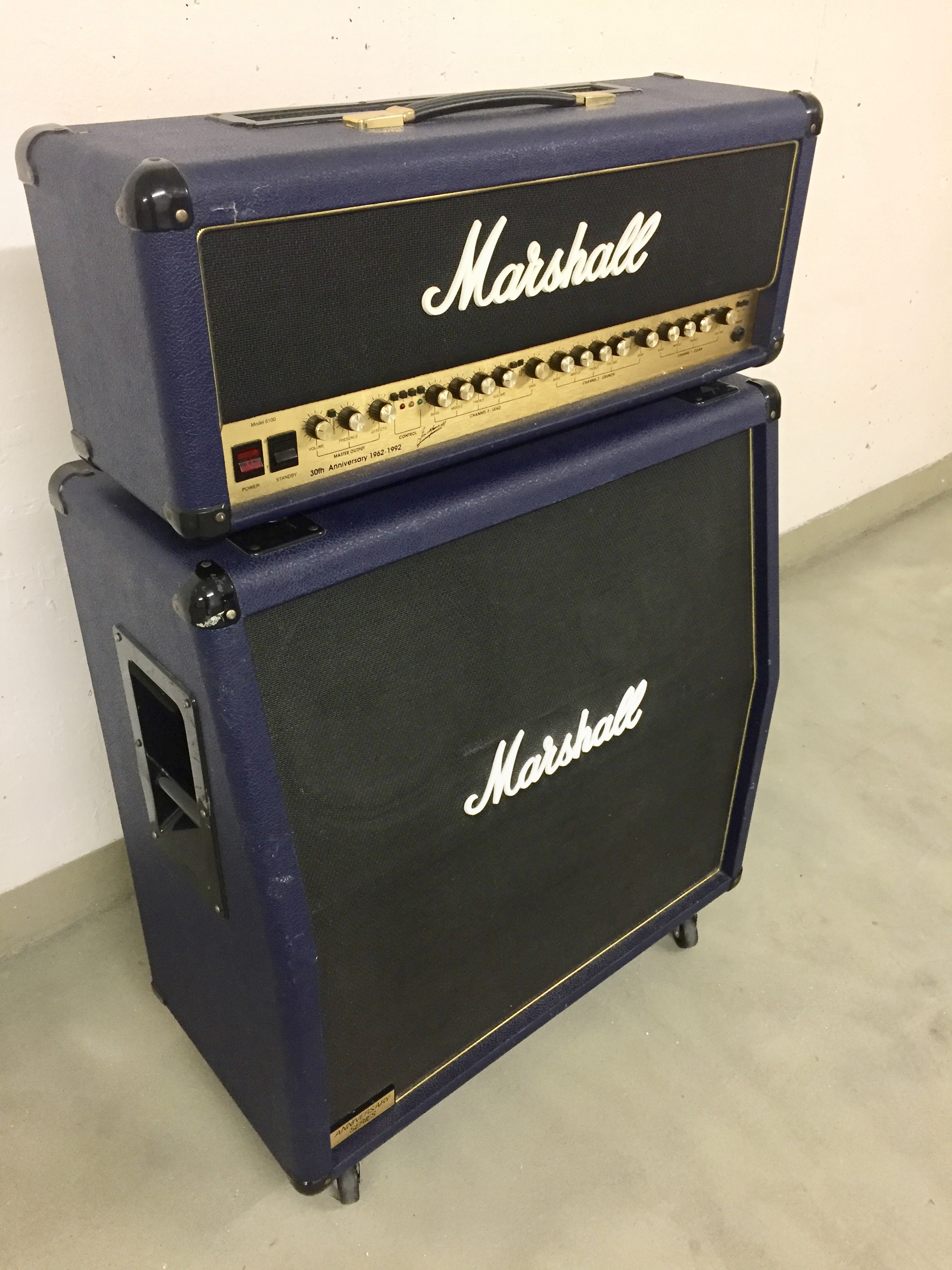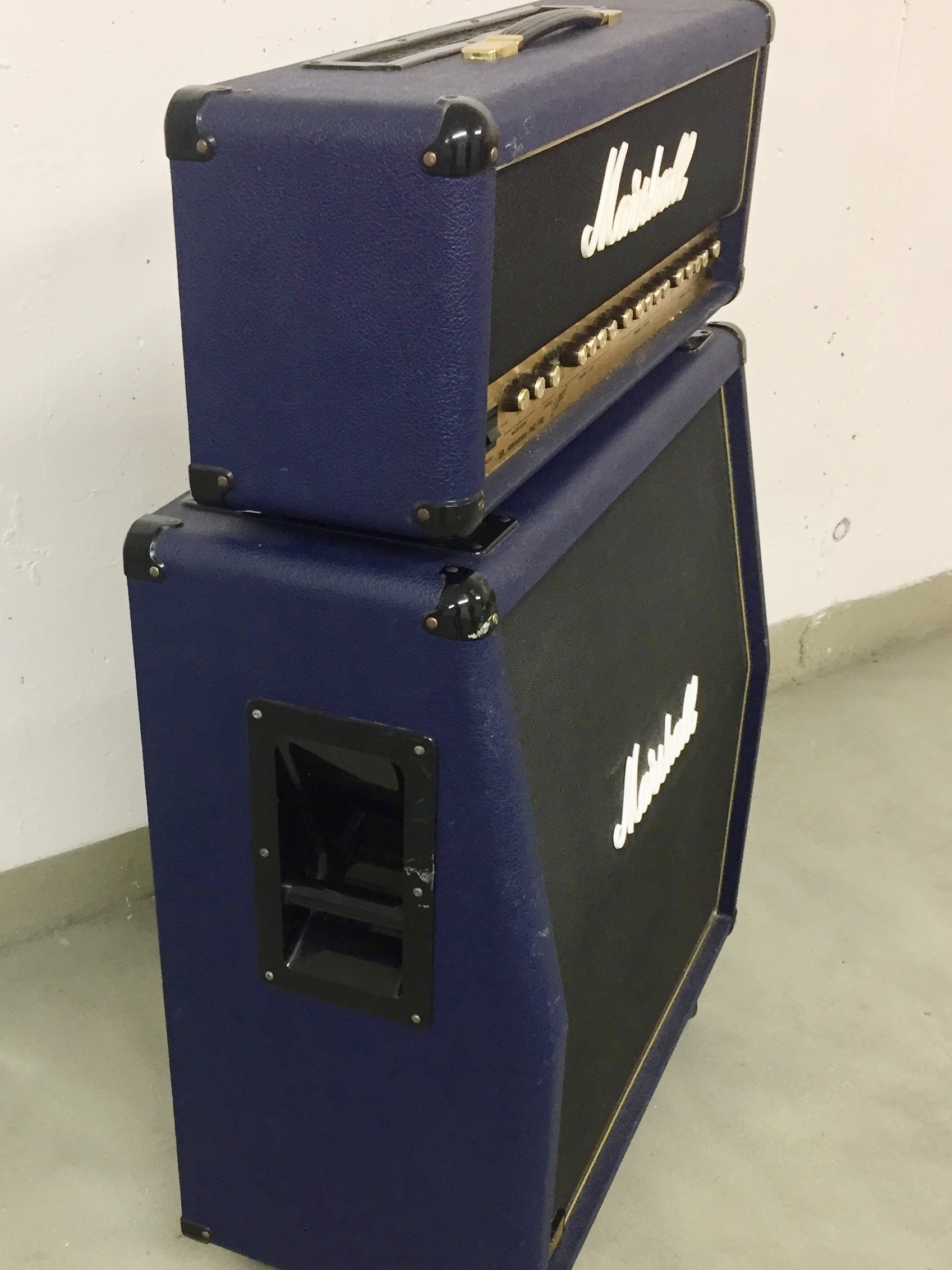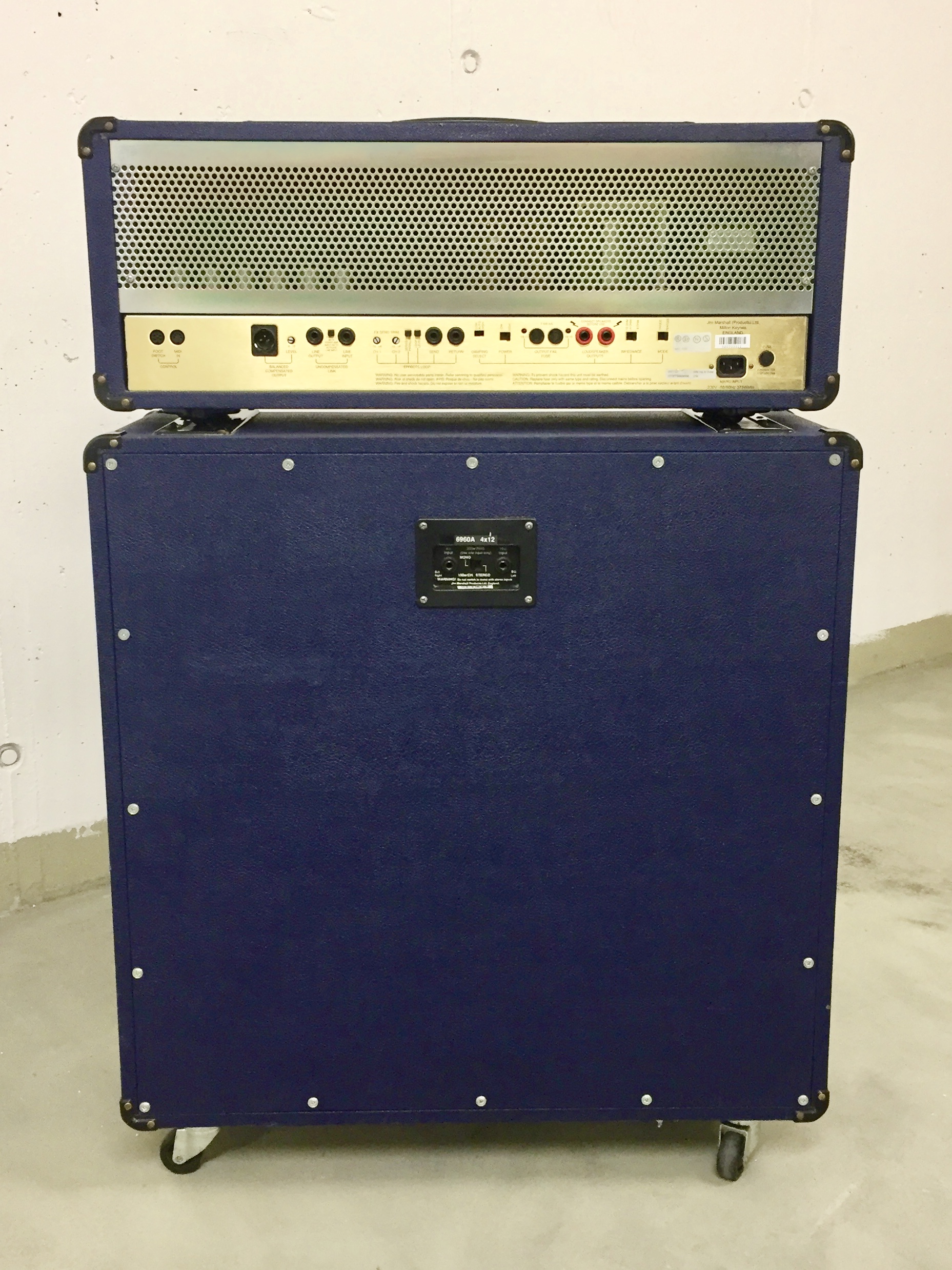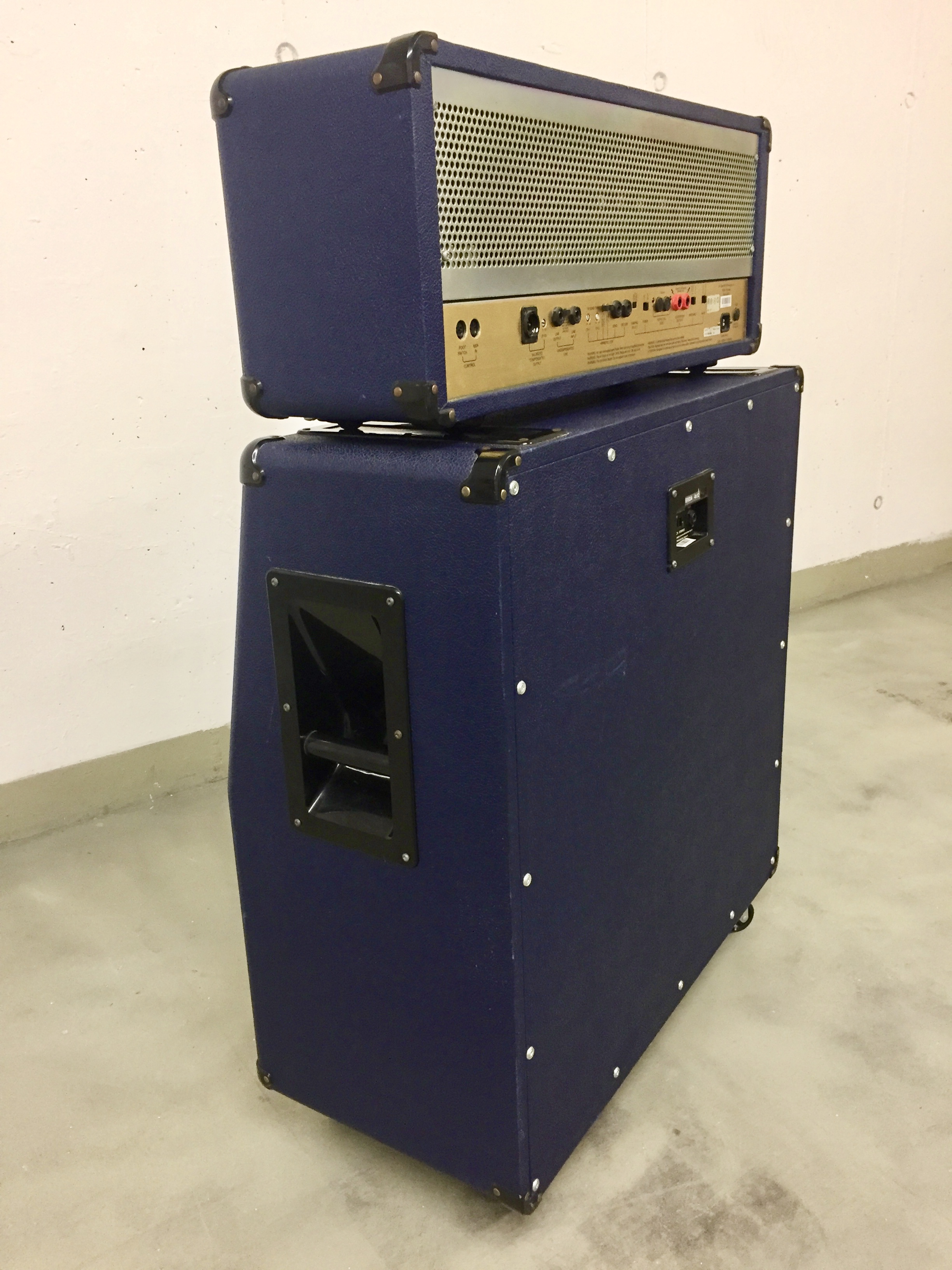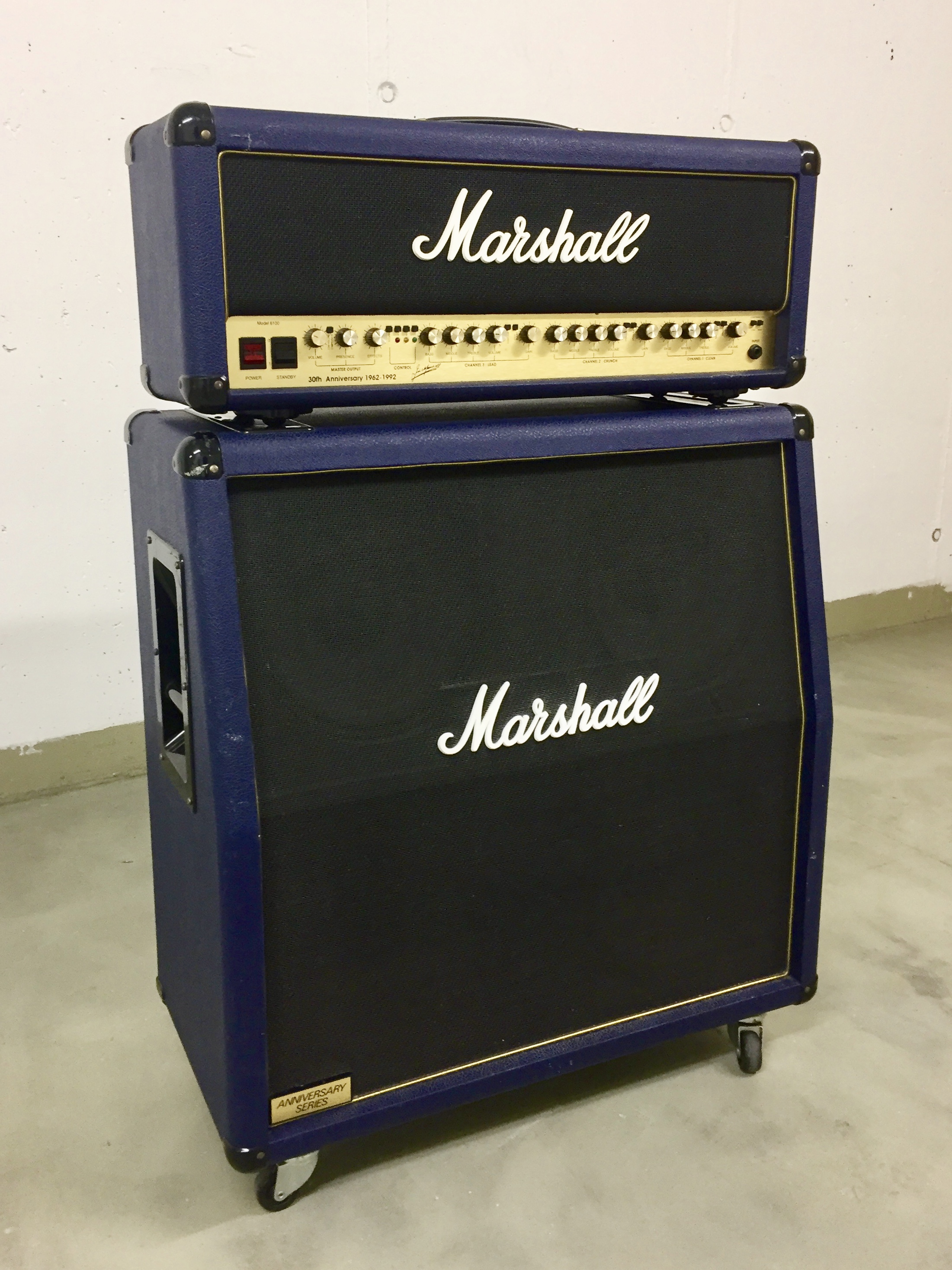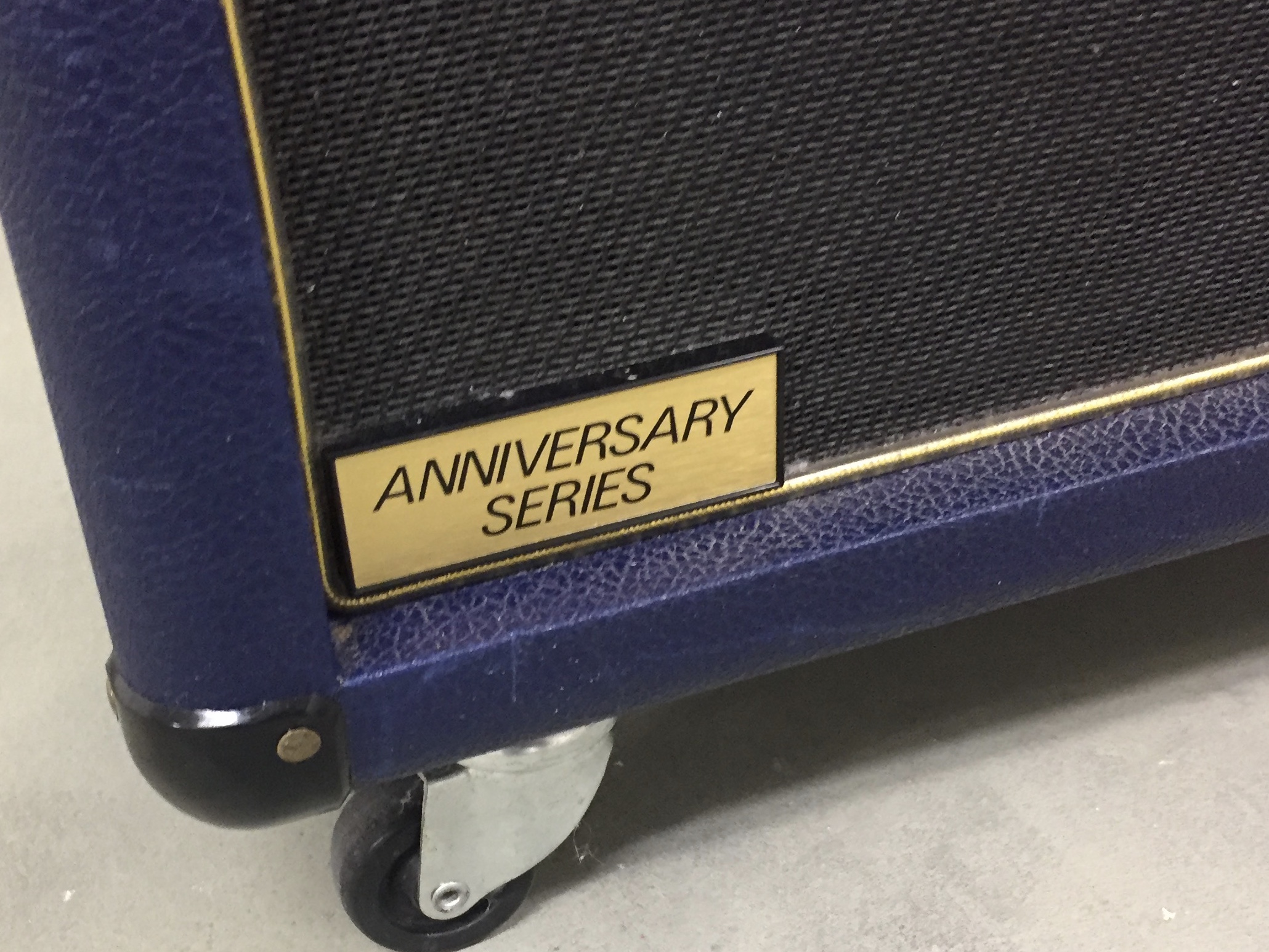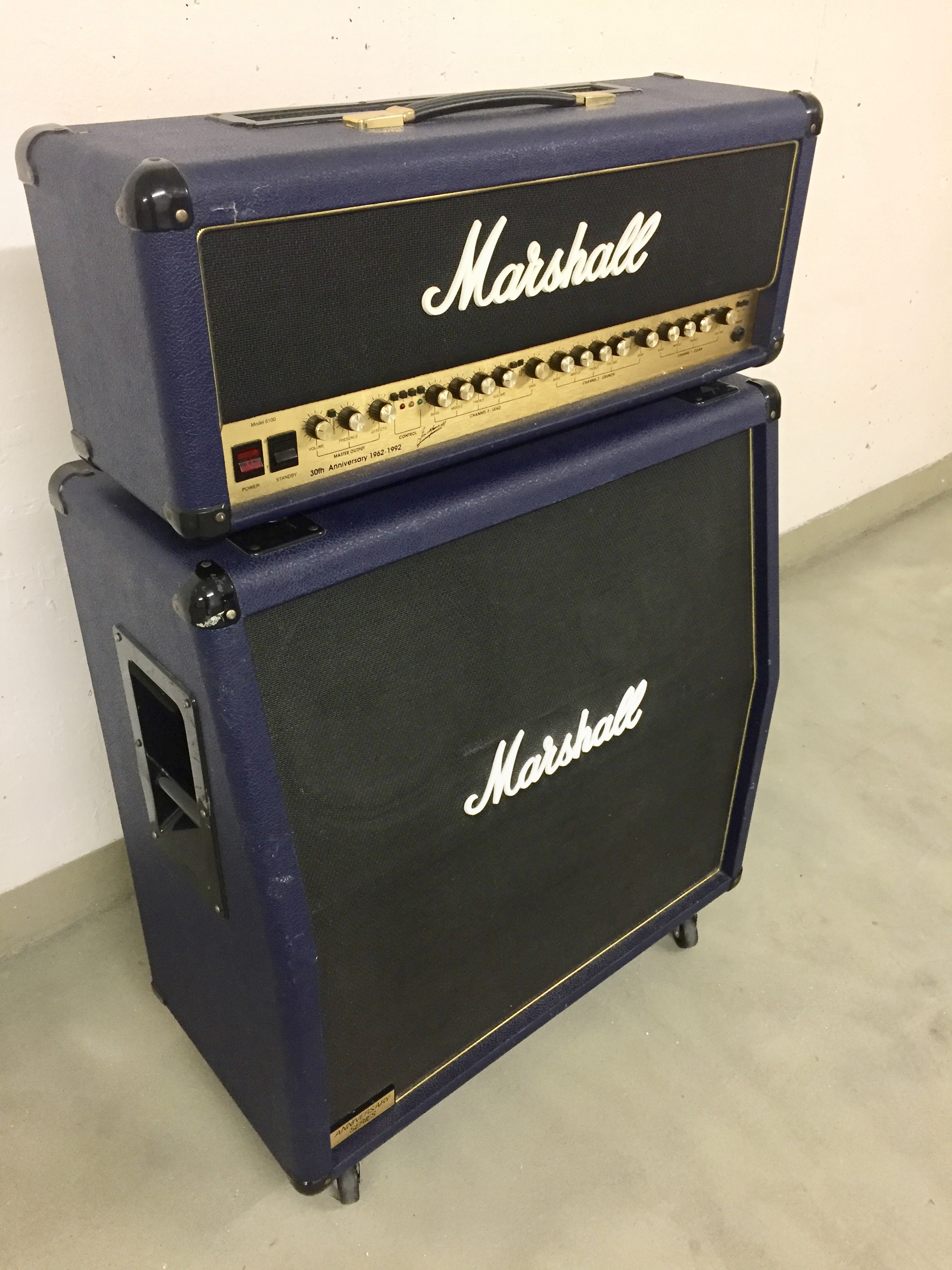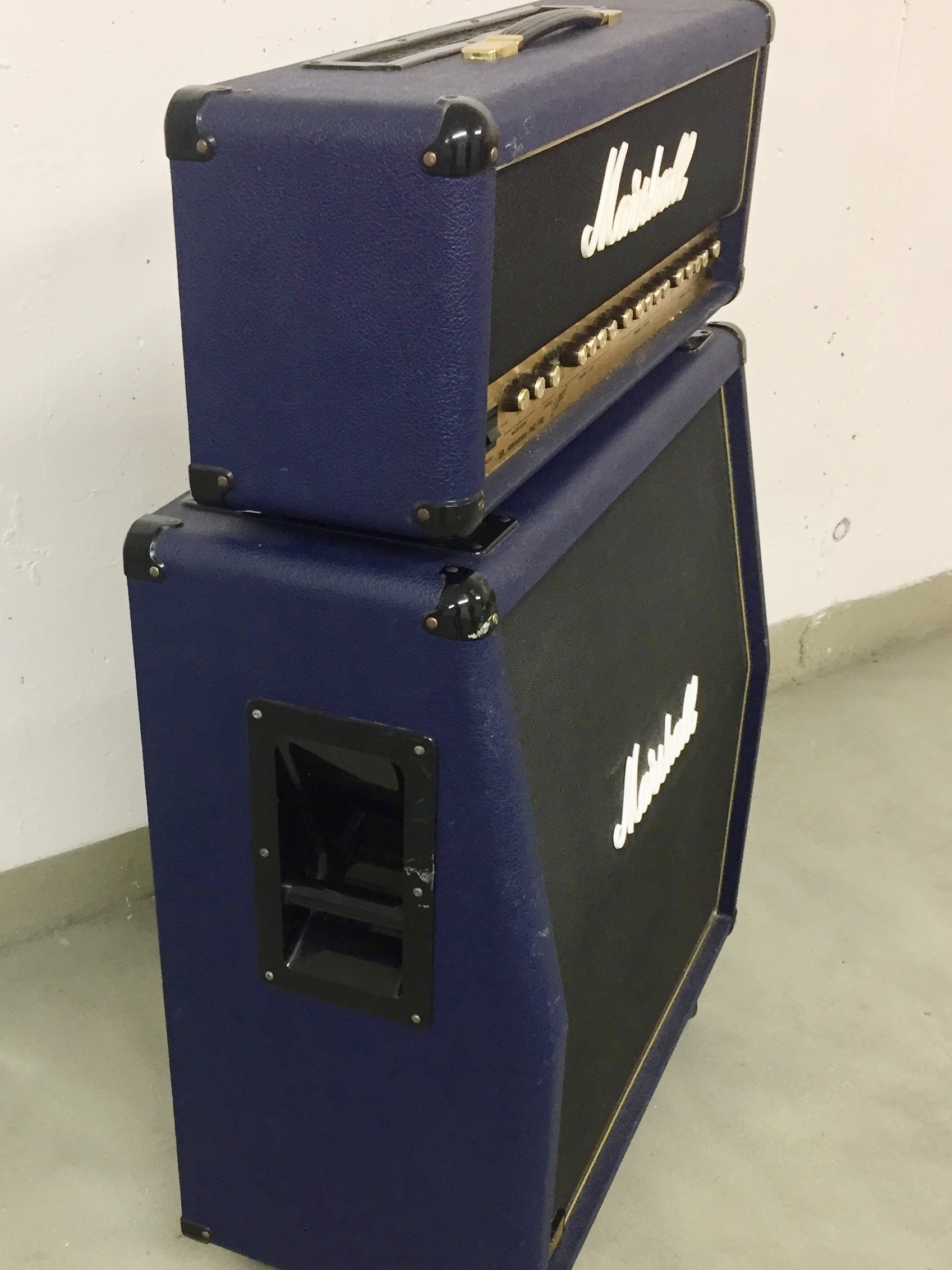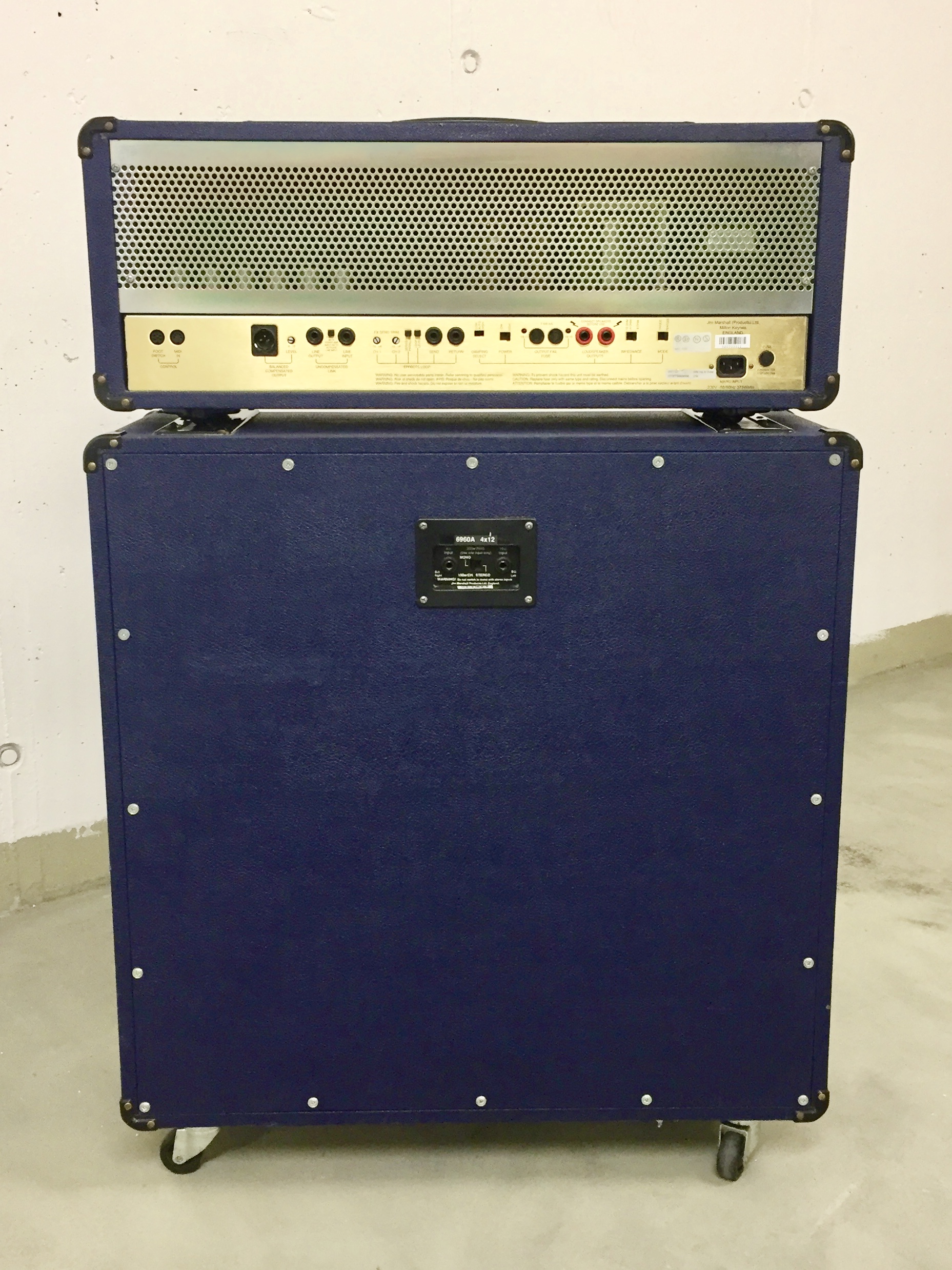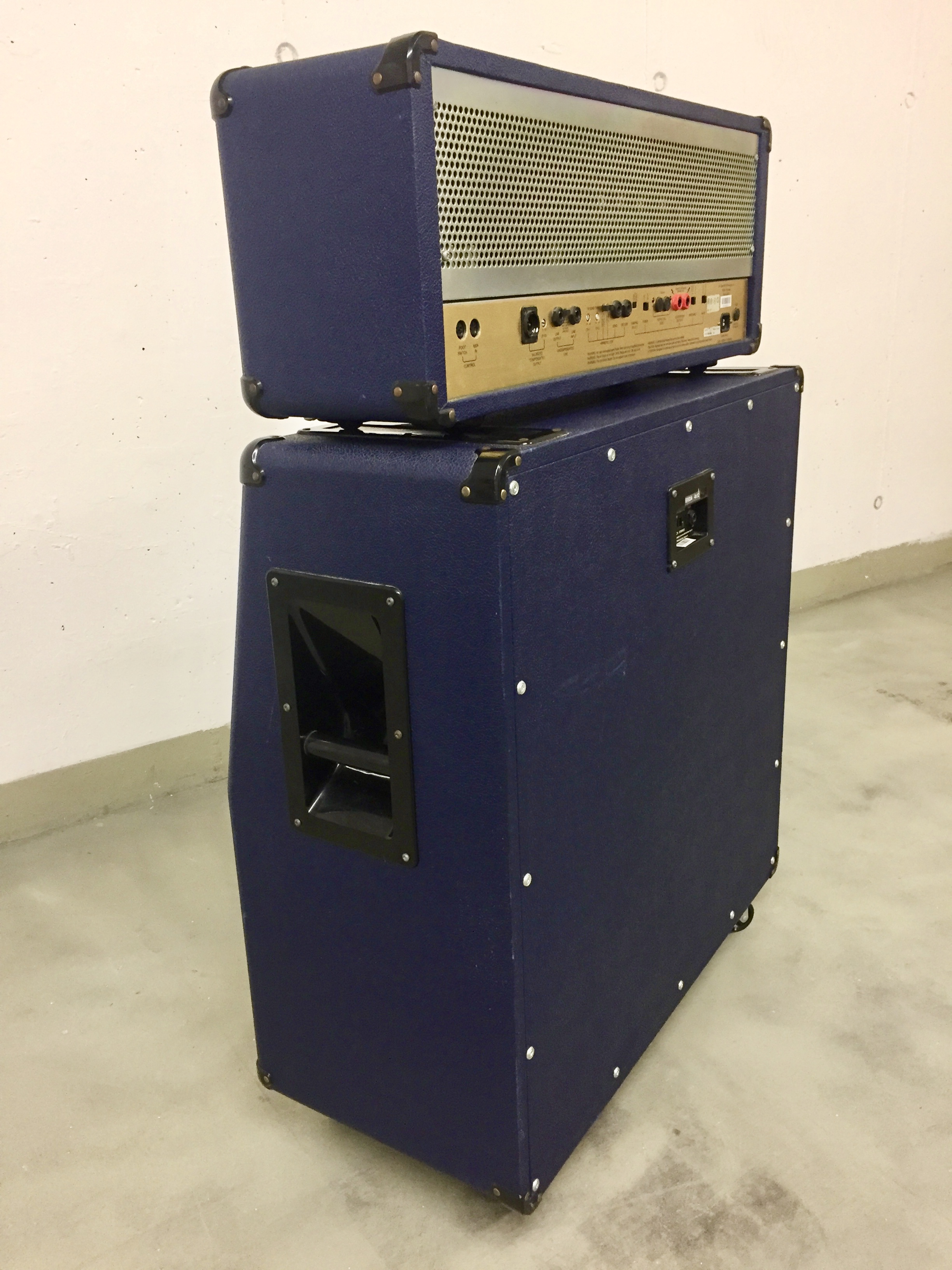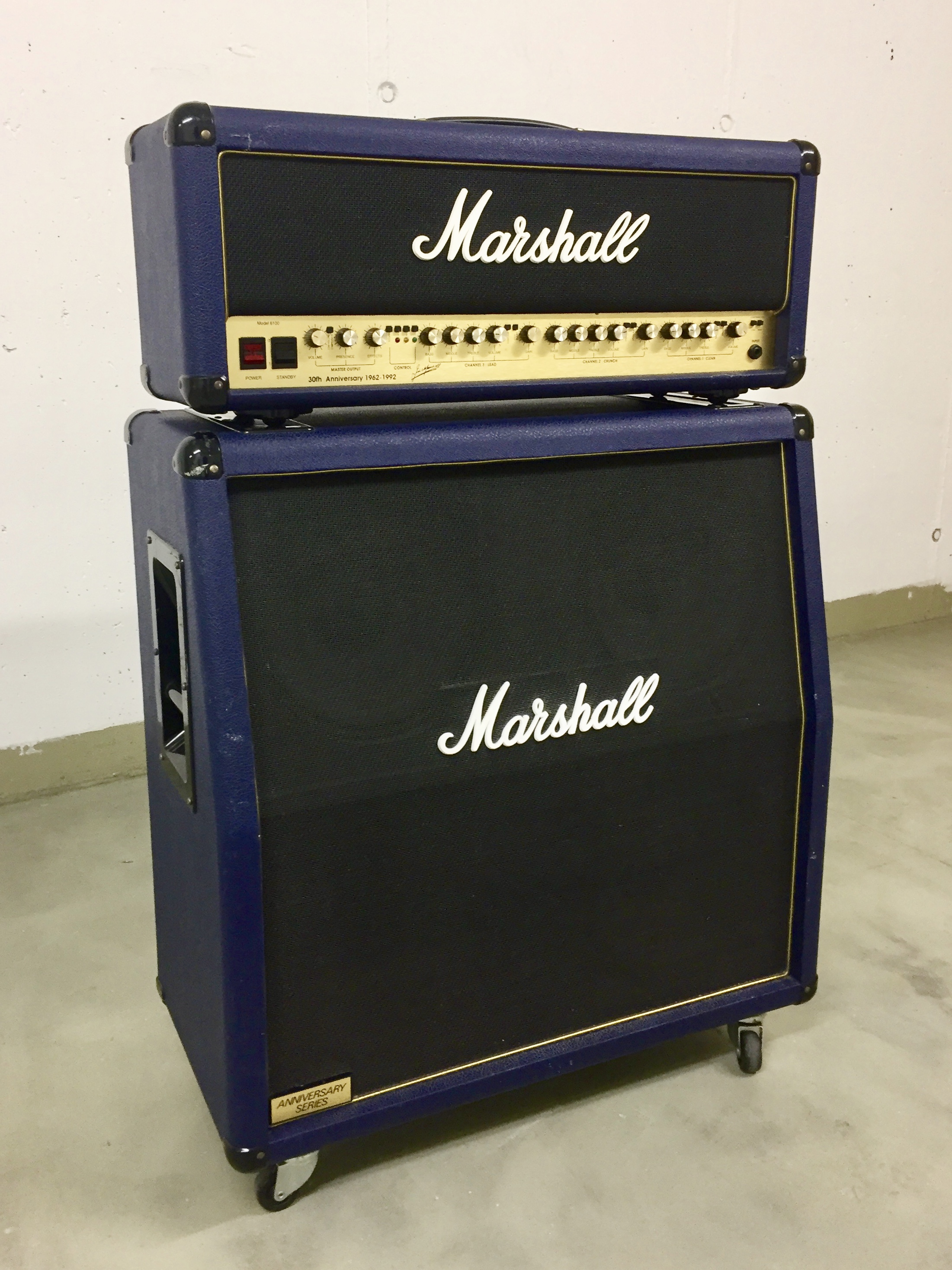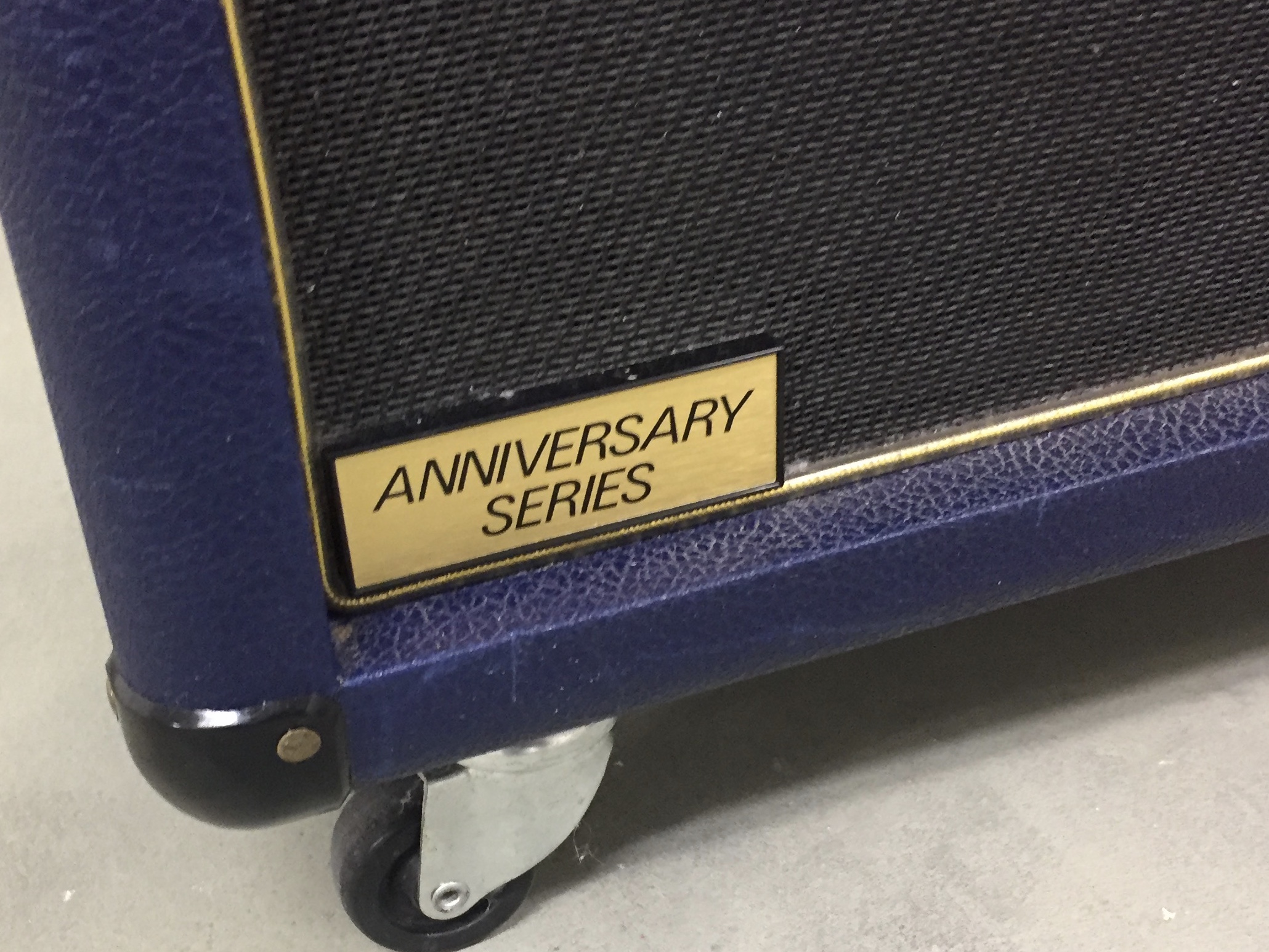 sold out
Marshall 30th Anniversary Half Stack with Blue Tolex
EXPLORING THE HISTORY OF THE MARSHALL 30TH ANNIVERSARY SERIES.
Since the first amp in 1962, Marshall had quickly become a household name with a huge variety of musicians across the globe, being the first choice for rock legends such as Eric Clapton, Jimi Hendrix and thousands more. Following the release of amps such as the JTM45, JCM800 and JCM900 series, Marshall knew they had to something special to mark 30 years of being in the amp business, and that's exactly what they did.
Whilst developing the JCM900 series amplifiers, the initial plans were to release a trio of amplifiers, the Hi-Gain Dual Reverb, The Hi-Gain Master Volume and a three-channel variation. Unfortunately, due to large workloads the triple channel variation was saved for launch in 1992 to celebrate the thirtieth anniversary.
The goal was to create an amp that would be a true culmination of all things Marshall thus far, combining all aspects of amps up to this point to create 'The Ultimate Marshall' amp. Jim's 'From The Chairman' introduction that accompanied the product manual stated 'To celebrate 30 years of Marshall sound, my designers have incorporated the great tones of the past and present, plus some new sounds that will shape the future Rock'N'Roll.'
When the 30th Anniversary series was launched in Winter NAMM in 1992 it was met with huge acclaim. Featuring a head (6100) and combo (61010), the first year of production was covered in blue vinyl, this colour combined with an all brass plated panel, chassis and Marshall script logo, it truly looked as good as it sounded. Opening the amp up would also reveal that the valve and transformer covers were also brass plated.
"What's blue, has 17 knobs, 22 switches, 3 channels, variable damping factor, effects loop, 11 tubes and sounds like God?" – U.S AD Headline, 1992
The amp itself was 100-watt, all valve and triple-channel. Both head and combo house 11 valves. 7 x ECC83s and 4 x EL34s (which became 5881's during the mid-1990s EL34 valve crisis) Only 800 of the 6100LE head and 500 of the G101LE combo were made and sold out instantly.
All three channels were totally independent, meaning that each one had its own controls for EQ and volume, both Crunch and Lead channels had individual gain controls. What made this amp unique was how each channel had further tonal sculpting. Channel 1 (Clean) had a mid-shift button, taking the clean from a classic Marshall sound to a glassier, chimey sound. A bright switch also offered more shimmer. Channel 2 features three modes. A, B and C. In Mode A the tone was similar to a Super Lead/JTM45, Mode B took the amp to the classic JCM800 2203 sound and Mode C took the amp into heavy metal heaven reminiscent of JCM900 amps. The third channel of the amp reached unreal gain levels alongside it's gain boost and contour switches.
Alongside all this versatility, the amp offered four output power selections. The standard Pentode/Triode switch was available, but on top of this you're able to switch between watt level. Choosing between the use of two valves or four.
This amp was a household name and quickly became the favourite of some iconic players. The amp found its way into the backline of artists such as Joe Satriani, Bill Steer of Carcass and Rush guitarist Alex Lifeson.